OnePlus is set to launch its mid-cycle refresh after the OnePlus 6 next week in New York City. The company will announce the OnePlus 6T and rumors have surfaced that the GSM unlocked device for the US could support Verizon bands and T-Mobile will possibly sell the device in-stores.
The news comes from PCMag.com where sources claim that the OnePlus 6T has indeed passed Verizon's certification process so that the unlocked model could be activated on the carrier. Should this be true, it would mark a milestone for OnePlus presence in the United States – which is a big deal for any Chinese company given the current political climate surrounding the US Government's stance on ZTE and Huawei handsets.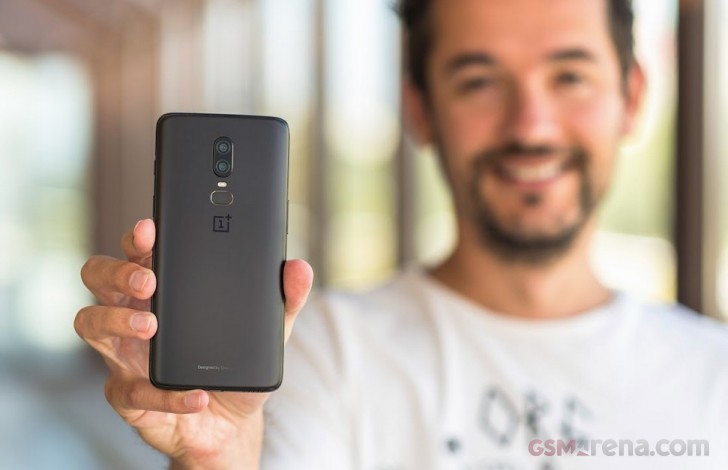 OnePlus 6
On the flip side, we've also heard that T-Mobile might be partnering with OnePlus to sell the 6T in T-Mobile stores which exposes OnePlus to the mainstream in the US – since most wireless customers in the US buy their mobiles directly from the carrier.
It seems that Verizon's certification process has become easier for manufacturers since a proper CDMA radio is no longer required to work with Verizon. CDMA (3G) was a fallback when VoLTE was not available but since Verizon's coverage is almost purely LTE, this is no longer a problem for phones connected to Verizon.
Razer customers have just recently been having issues getting a Razer Phone 2 activated due to being one of the first CDMA-less unlocked devices for Verizon. We'd imagine a similar kind of situation for the OnePlus 6T, only Verizon should have it figured out by then.
In any case, we'll be hearing about OnePlus' plans in the US at their NYC launch event next week on October 29. The phone is rumored to have a smaller notch with a bigger 6.4-inch AMOLED display, a microSD card slot, and a 3,700 mAh battery.
["source=gsmarena"]