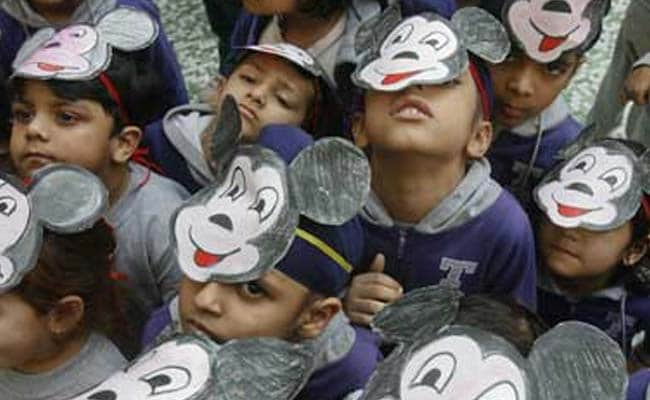 NEW DELHI: 
Despite the Delhi government warning them of strict action, over 900 private schools in the national capital are yet to notify the criteria for nursery admissions beginning January 1.
The Directorate of Education (DoE) had asked all the unaided recognised schools to "develop and adopt criteria for admission which shall be clear, well defined, equitable, non-discriminatory, unambiguous and transparent".
The schools were asked to upload the criteria adopted for admission to entry level classes (other than those for economically weaker sections and disadvantaged groups) for the academic session 2016-17 on the directorate's website latest by December 20.
However, after 1,376 out of 1,735 schools had failed to meet the deadline, DoE issued a notice warning the schools of strict action if the directive was not complied with.
According to data available with DoE, 918 schools are yet to notify their criteria.
"Non-declaration of criteria by the schools will only lead to ambiguity for parents and pave way for back door entries. Despite the government issuing strict directives, there is no compliance, there needs to be action against them," Sumit Vohra, an activist who also runs a nursery admission portal, said.
The controversy-prone nursery admission process in Delhi which normally starts in December has undergone several changes in the past as the authorities looked for ways to make things easier for parents.
Besides state-run schools, the rules are meant to regulate admissions to entry-level classes in private recognised institutions as well.
The nursery admission process in Delhi schools will begin from January 1 and conclude on March 31.
While the last date for submitting the application is January 22, the first list will be out on February 15 followed by another list on February 29.
According to guidelines issued by DoE, all schools shall comply with the directive that the number of seats at entry- level shall not be less than the highest number of seats in the entry class during the years 2013-14, 2014-15 and 2015-2016.
DoE has also asked private, unaided recognised schools to not process the admission of EWS/DG students manually as the department is working on developing a module for online admission under the category.
The government has also fixed an upper age limit for admission to entry level classes with the maximum age for nursery admissions being set at four years and five and six years for pre-primary and class-I. The upper age limit for admission to entry level classes for differently abled children have been fixed at as five, six and seven years.
["source-ndtv"]