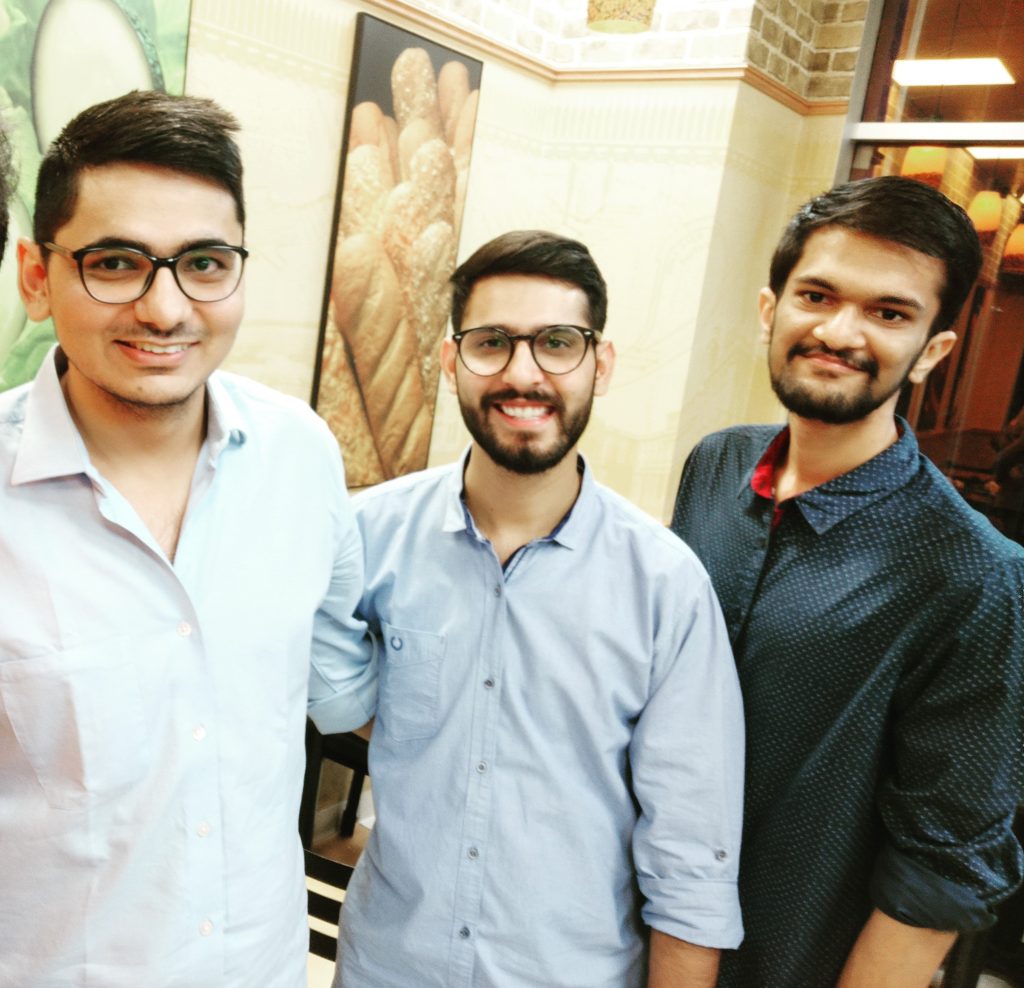 It was the year 2015, 3 students of VIT Vellore were hit up with the idea of converting photos into handmade paintings and delivering it to the common man at his doorstep.
The venture was financed in the growing years by their college mates in promise of returning it with interests.
Who knew at that time that a company called PortraitFlip would be the leading startup housing more than 100 artists at their galleries!
After they completed their Engineering and got the Best Startup Award from VIT Chennai, the three techies setup their roots in the beautiful city of Pune to grow their business in the whole world.
What Were The Initial Problems?
Finance
Trust From Customer Base
Availability Of Artists
Delivery Miscommunications
Reluctant Customers
Office Space
Fighting time and misfortune with hard work and persistence, folks at PortraitFlip have perfected their service experience overtime and kept on tweaking according to the customer's requirements.
What Does PortraitFlip Offer?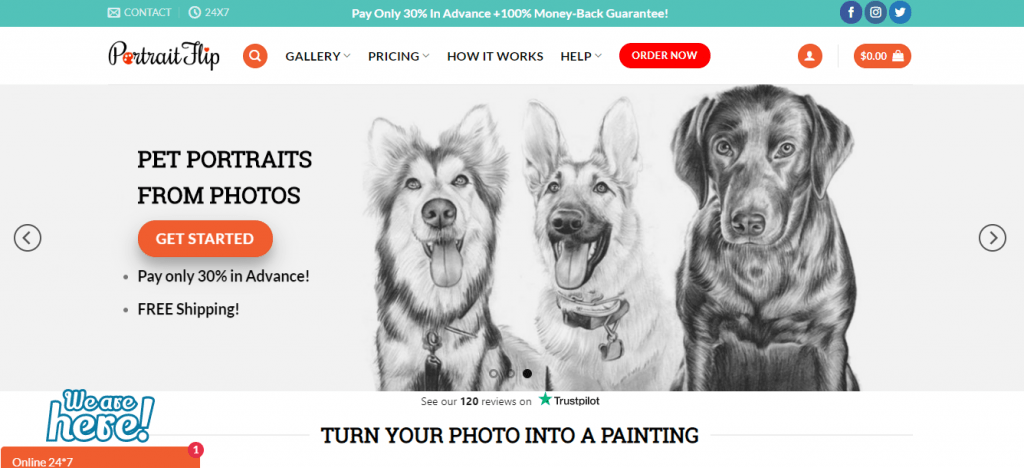 PortraitFlip can get you a handmade painting tailored to customer's preferences anywhere in the world without any shipping cost within 12-14 days which is the least when compared to their global competitors.
They house 100+ artists who dispatch paintings from PortraitFlip's galleries.
They can convert a photo into Oil, Pencil, Charcoal, Color Pencil, Acrylic or Watercolor Painting.
They can get the painting Rolled, Gallery Wrapped or Framed.
They receive 90% of their orders from the United States, because of the trust and quality they have built over the years.
They offer 24×7 customer support service on their website.
There products include Couple Portraits, Christmas Portraits, Pet Portraits, etc.
Why PortraitFlip?
PortraitFlip offers 100% Satisfaction Guarantee only because they want their customers to enjoy a tailored painting experience.
If they fail to intrigue you, they offer 100% Money Back Guarantee which is very rare due to their handpicked skilled artists from various parts of the world.
PortraitFlip charges 30% advance which is the least when compared to global competitors.
They provide Free Online Proofing which covers editing the uploaded photo with Background Change, Merging Multiple Photos, and Minor Edits.
How Does It Work?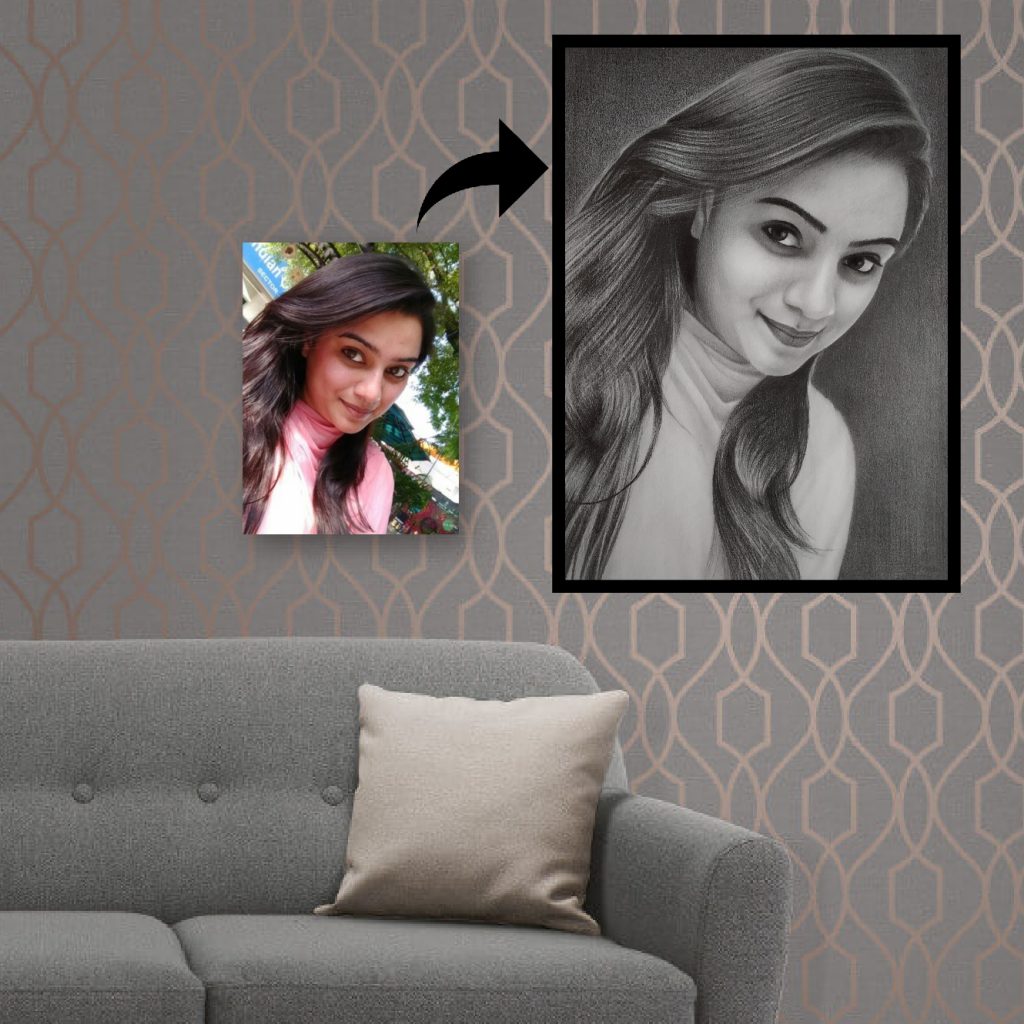 The customer uploads photo/photos on the order page of PortraitFlip.
Then he selects the Medium, Size, Framing, Delivery options, and places the order by paying only 30% as advance.The customer also can add special instructions like merging two photos or getting rid of something which is in the photo and they don't want in the painting.
A member of PortraitFlip gets in touch to suggest edits or execute suggested edits. He sends the final image and works till he gets a happy nod from the customer.
The customer enjoys complete assistance from placing to receiving the order.
The customers can record an unboxing video of the reaction to the handmade art and get featured on PortraitFlip's YouTube Channel.
Journey In A Nutshell!
PortraitFlip started from scratch but has gone a long way ahead only due to the consistent efforts of Luvdeep Chahal (Founder), Sunny Choudhary (Co- Founder), and Shubhanshu Maheshwari (CTO).
PortraitFlip expected customers were in need of Couple Portraits in India but to their surprise, they received maximum orders for Pet Portrait from the USA.
PortraitFlip works to deliver happiness and an experience of a lifetime through their paintings, which is what is making them viral on their YouTube channel and is helping getting love on their Instagram page as well.
Their journey started with 3 people who had nothing but an idea and 2 years later they have created job opportunities for more than 15 content writers and 4 graphic designers.
PortraitFlip will continue to deliver happiness through their paintings and has already started knocking doors in India as well!
Find PortraitFlip:
Website: www.portraitflip.com
YouTube: www.youtube.com/channel/UCWeM6IABe4gS1dp19BQP56g
Instagram: https://www.instagram.com/portraitflip/
Facebook: www.facebook.com/FlipPortrait/?ref=br_rs
Twitter: https://twitter.com/portraitflip?lang=en