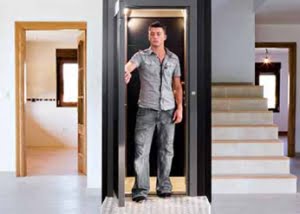 A touch of luxury that comes with residential lifts can greatly enhance the value of your house. The grandeur and convenience it exudes neatly becomes the symbol everybody wants. There are a range of modern home elevators available in the market which is easy to install and use. It even excludes the hassle of dealing with wires and cables as you have the option of buying vacuum elevators that operate without cables and can be extremely easy to install and use. The residential lifts which have an alluring feel of modernity can definitely make things easier but there are a number of factors you should consider before you decide to install them.
First of all, you need to consider the fact that whether or not you will actually be able to manage it and in case the answer is in affirmative, only then will it be beneficial for you. This is peculiarly due to the investment of money, space and time it requires. Therefore, go for the residential liftsonly when you are sure that as an addition to your house they will prove to be effective. So in determining whether you require an elevator within the house, a number of questions need to be considered initially.
The first question that needs to be asked is whether you have enough space. Even though one might have the money to adequately install an elevator, what may be missing is the required space which is predominantly more important than having the ability to purchase the product. It is definitely not impossible to install it in a smaller house because you can always adjust the operating equipment in the backyard or a storeroom, fitting the lift in the limited space it absolutely needs. However, the problem in this regard is the congested look and feel the arrangement will bring to your house. In some cases it can seriously affect the interior of your house.
Now, because this grand product requires a grand space, you should ask yourself whether there is any alternative that you can make do with instead of going for an elevator installation. Therefore, analyze the reasons why you need an elevator and consider different alternatives that could solve the problem, weighing every option by its merits and demerits. Only when your reasons are in favour of the large elevator, you should decide to go for it. For instance, if you have a differently abled person at home but you do not have sufficient space for an elevator, it may be wise for you to opt for stair chair lift rather than install a lift.
You are likely to face technical problems in case you are not familiar with elevators at all. However, the technical maintenance has to be taken care of regularly which will ensure the proper working of the elevators. But because the maintenance process will require you to take care of the elevator till you actually wish to use it, beyond a point some can find themselves completely agitated with it. And it can typically test your patience. Therefore, the advice will be to go for residential lifts if only you can bear to care for it throughout the years without being irritated with the process.