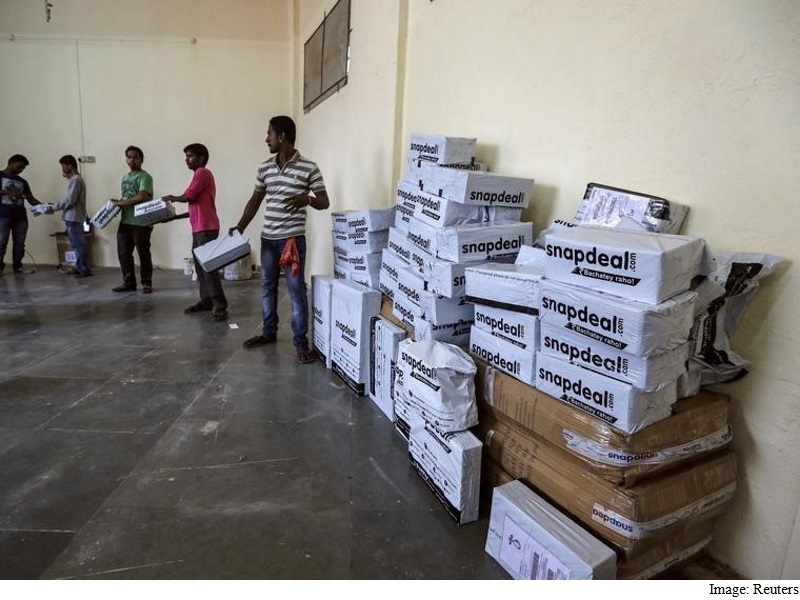 Online marketplace Snapdeal, backed by Japan's SoftBank Group Corp and others, will spend more on logistics and technology to better compete with Flipkart and Amazon's Indian unit, its co-founder said on Monday.
Shopping online is becoming more popular in India due to the rising use of cheaper smartphones and e-commerce firms are struggling to cope with the growing demand and make faster deliveries in different parts of the country.
The e-commerce market in India is expected to grow to $220 billion in the value of goods sold by 2025, up from an expected $11 billion (roughly Rs. 72,956 crores) this year, Bank of America Merrill Lynch said in a recent report.
Flush with $500 million from a funding round in August, led by China's Alibaba, SoftBank and Foxconn,Snapdeal is now looking to expand its services.
One area Snapdeal will focus on is to cut delivery times by investing in better data analytics and demand forecasting, co-founder Rohit Bansal told Reuters.
"We have done over 10 acquisitions and investments in the last one year, almost all of them in the field of technology or supply chain and payments," he said. "With all these investments we have been able to reduce our delivery times by 70 percent in the last one year."
Quick and cheap delivery is important to be able to win over customers in a competitive industry in which companies are burning through substantial cash to grow.
Snapdeal, which had $4.5 billion (roughly Rs. 29,846 crores) in Gross Merchandise Volumes (GMV), a measure of value of goods and services sold, by August, bought mobile wallet company FreeCharge in April for around $400 million (roughly Rs. 2,652 crores).
It has also spent around $35 million (roughly Rs. 232 crores) to buy about 50 percent stake in logistics services company GoJavas.
Bansal said that Snapdeal had received interest in part of its stake in FreeCharge to raise funds for the mobile wallet company, but declined to comment further.
In October, the Economic Times newspaper said that FreeCharge plans to raise $300 million (roughly Rs. 1,989 crores) as the mobile wallet looks to expand its product range after receiving a specialized payments bank license from the country's central bank.
"Our view is that in five years from today 10 percent of India's consumption will happen online, not just products, but all consumption, and we want to build a technology ecosystem for that," Bansal said.
["source-gadgets.ndtv"]