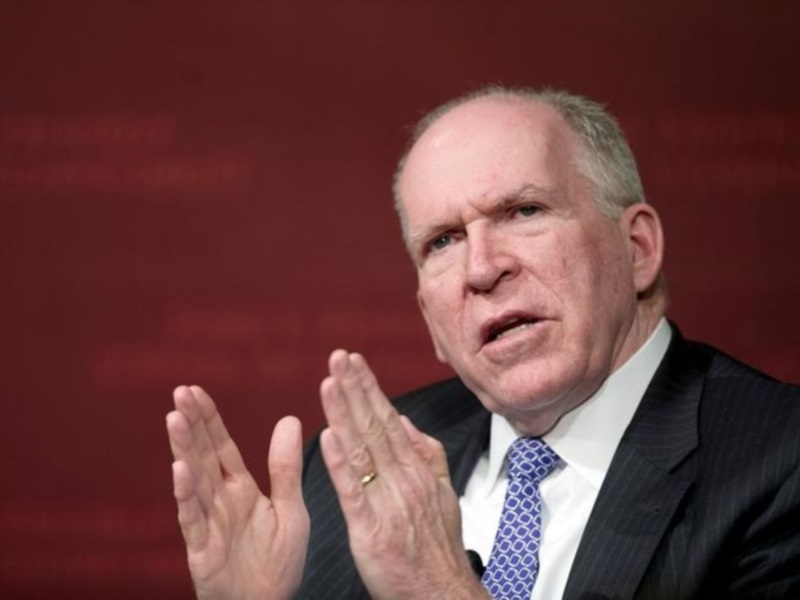 A teenaged hacker broke into CIA Director John Brennan's personal email account and swiped sensitive files including a top-secret application for a security clearance, the New York Post reported.
If true, the story will be a major embarrassment for Brennan and the Central Intelligence Agency, coming after months of intense national scrutiny of Hillary Clinton for her use of a private email server when she was secretary of state.
The Post said a hacker, describing himself as an American high school student, had called the newspaper to describe his exploits.
Stored on Brennan's private email account were a range of sensitive files including his 47-page application for the security clearance, the hacker told The Post in a story Sunday.
In a series of tweets from his purported Twitter account – @phphax – the hacker taunted authorities and showed redacted images of what appeared to be sensitive government information.
The account references "CWA." The hacker told the Post this stood for "Crackas With Attitude," which he said referred to him and a classmate.
The man said he was not Muslim but carried out the hack because he opposed US foreign policy and supported Palestine.
As well as cracking Brennan's personal AOL account, he claimed to have targeted Department of Homeland Security Secretary Jeh Johnson, accessing his Internet provider account and listening to his voicemails.
The CIA did not immediately respond to a request for comment Monday but told the Post it had "referred the matter to the appropriate authorities."
A Homeland Security spokesman told AFP: "We are aware of the media report, however as a matter of policy, we do not comment on the Secretary's personal security."
According to CNN, the FBI and Secret Service are investigating the report.
The Post said the alleged hacker told them he accessed the account by using a process called "social engineering" in which he tricked Verizon workers into divulging Brennan's personal information then convinced AOL to reset his password.
The hacker told the newspaper he had even prank-called America's top spy and taunted him by reciting Brennan's Social Security number.
"He waited a tiny bit and hung up," the hacker told the Post
["source-gadgets.ndtv"]