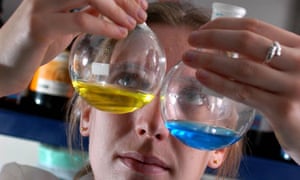 The coalition is considering a Soviet-style central intervention policy to effectively fine individual universities if they impose unreasonable tuition fees next year.
Vince Cable, the business secretary whose department is responsible for universities, and David Willetts, the universities minister, are looking at allowing colleges that charge a modest fee to expand and constraining those that are charging too much.
The government, through the Higher Education Funding Council, sets the grant and numbers for each university and has the power to fine a university as much as £3,000 per student if it over-recruits in a single year.
Ministers are looking at cutting funding from universities that unreasonably charge the maximum £9,000 fee from 2012-13. They admit it is likely most universities will charge well over £8,000 a year.
One minister said: "A form of dramatic centralisation is under active consideration – a form of Gosplan if you like," a reference to the Russian state planning committee set up in the 1920s.
Ministers had been working with a model in which the average tuition fee was £7,500. If this is exceeded, the upfront cost of loans balloons.
At the weekend, the deputy prime minister, Nick Clegg, railed against the possibility of universities charging £9,000 in order to project their prestige.
He said: "I cannot think of anything more absurd than a university saying, to prove that they can offer a good education, they can whack up the price to £9,000. They are not Harrods."
Cable admitted he was worried by the number of universities planning to charge £9,000 and he conceded that uncertainty over the coalition's crackdown on visas for overseas students was encouraging institutions to push up fees as an insurance policy against a potential £2bn annual loss of income.
Cable's department is urgently pressing for a resolution to a dispute with the Home Office. The home secretary, Theresa May, has targeted student visas as a way of fulfilling promises to cut net immigration. The issue may go the cabinet within the next fortnight.
The government wants to reduce the number of visas for those wanting to study at courses below degree level and to demand a higher standard of English. But universities argue that many international degree students are recruited from non-degree courses, on which they have improved their English and increased their knowledge.
Cable has also been arguing that universities urgently need greater certainty over the future of teacher training and medical training.
He said: "One of the reasons universities are talking such big numbers is genuine uncertainty about how they will be funded for teacher training and for medical training and, above all else, how we deal with overseas students who pay the full commercial rate and cross-subsidise British students." He said he wanted "a good answer" from the Home Office.
In the face of this uncertainty, Exeter last week became the first university outside the Russell Group to announce it would charge the maximum fee. It said it needed the extra income to meet higher expectations from students.
Exeter followed Cambridge and Imperial College London in confirming plans to treble fees.
Ministers have said the maximum fee should only apply in "exceptional circumstances" and universities wishing to charge more than £6,000 would have to do more to widen the participation of disadvantaged students. Ministers privately recognise there is only a slim chance of enough new entrants entering the university market in the short term to drive down fees.
In a bid to put pressure on universities to keep fees down, Cable warned: "At some point, a university committee will destroy their own student base unless they are very, very careful. If they pursue an aggressive policy, they could themselves be very badly hurt."
He argued unjustifiably large fees could lead to universities being undercut by further education colleges but admitted the financial uncertainty could lead to some universities going bankrupt.
Gareth Thomas, the shadow higher education minister, said: "The government's headache on university funding is of its own making. If the government had taken time to consult before they increased fees by so much and if they weren't causing problems in other areas of university finances like overseas student income, they might have been able to avoid some of the difficulties they now find themselves facing. Trebling tuition fees isn't fair, it wasn't necessary and, as this demonstrates, it isn't financially sustainable, either."
["source-theguardian"]