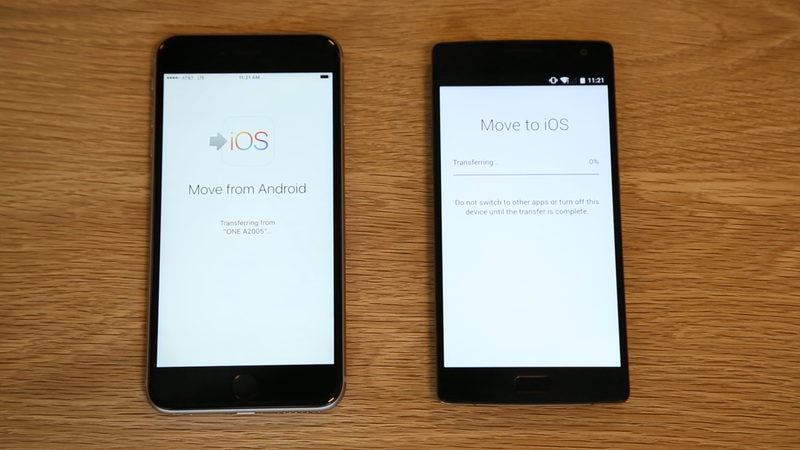 In an effort to ease the transition of would-be iPhone owners who fear losing the contents of their Android devices, Apple made a simple tool to help make the transition as smooth as possible. Move to iOS works-even though it really doesn't do anything at all.
I spend a lot of time jumping from phone to phone. Each time I need to transfer my accounts, re-enter my passwords, redownload apps, and make sure my photos, contacts, and other data are backed up somewhere or transferred properly. It's a real pain in the ass.
Move to iOS does a pretty a good job of ameliorating some of the pain, although it's hardly a miracle app.
I took it for a spin by transferring my data from the Android-based OnePlus 2 to a shiny new iPhone 6s Plus. After downloading the app on the OnePlus 2 and connecting both phones the same wifi network, I proceeded to set up the iPhone from scratch. At the very begining of the setup process you'll see the option to transfer from Move to iOS.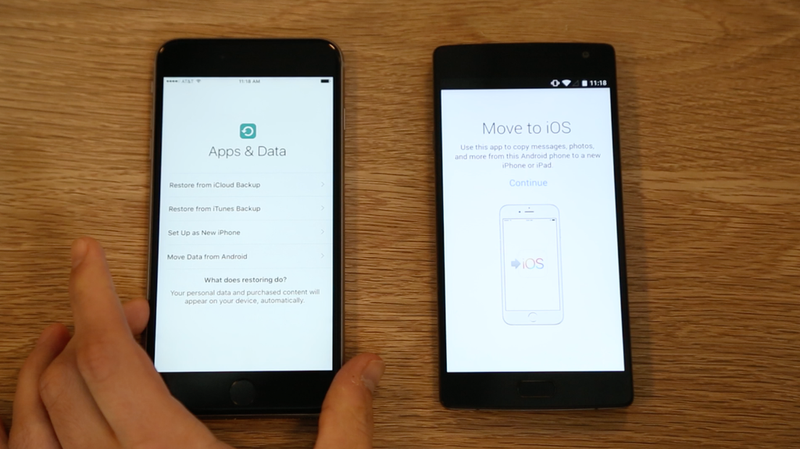 Once the phones find each other on your wifi, You'll need to enter a pairing code on your Android device for security.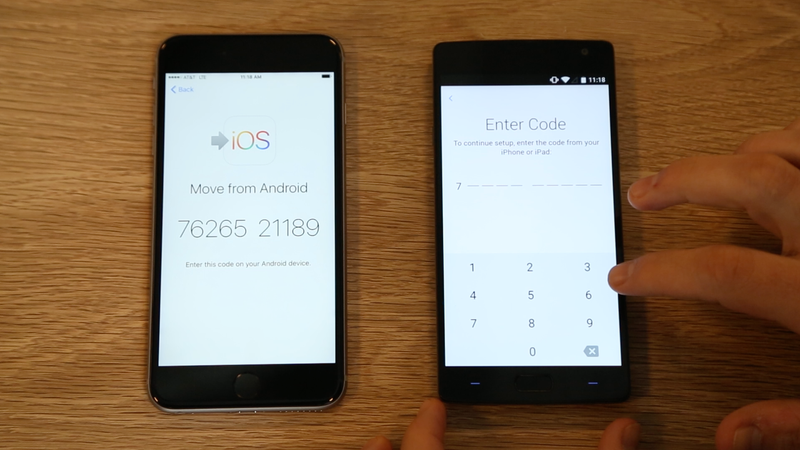 From there, you select what you want to transfer. You want to transfer everything, obviously. Accounts, photos, contacts, texts, etc.
After confirming, the phones get their exchange on. I had a little more than a hundred photos on my phone, plus a slew of text messages. The whole transfer process was over in about four minutes.
["Source- gizmodo"]