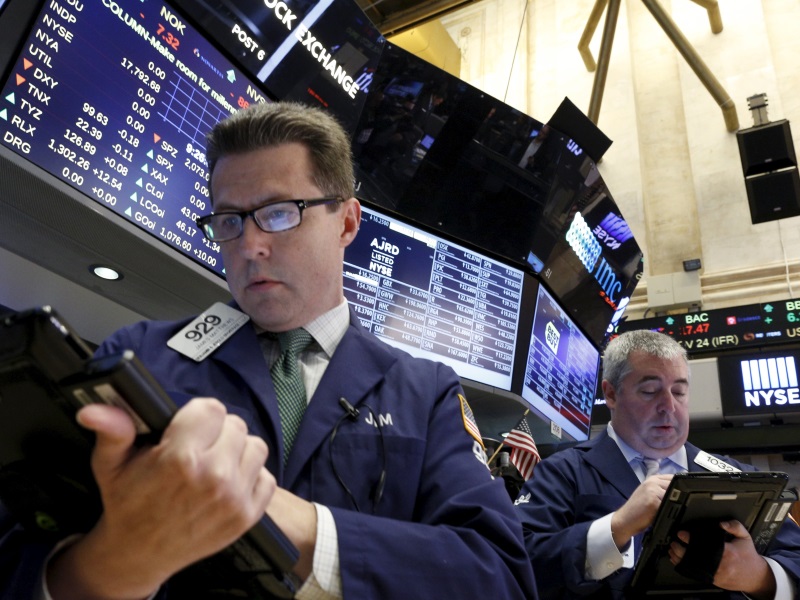 Nearly 136 million shoppers are expected to flock to US sales over the Black Friday weekend, both in stores and online, according to the National Retail Federation.
On Black Friday, the day after the Thanksgiving Day holiday, retailers trumpet special deals that kick off the year-end holiday shopping season. Deals often start early, on Thanksgiving, as retailers scramble to take advantage of the shopping frenzy.
The origins of the name are unclear, with some saying it refers to the intense jams of shoppers. But the more common explanation is that it points to profits being "in the black" as retailers bank on year-end sales for a large part of their annual profits.
The NRF estimates that 135.8 million people will be shopping over the four-day holiday weekend, a modest 1.6 percent increase from last year.
With the boom of online shopping, bricks-and-mortar stores are also beefing up their offers on websites and mobile devices.
Digital research firm comScore predicts online sales in the November-December period will increase 14 percent this year to $70 billion (roughly Rs. 4,68,475 crores). Another firm, Forrester Research, estimates an 11 percent rise to $95 billion (roughly Rs. 6,35,787 crores).
Black Friday is followed by Cyber Monday, when back-to-work consumers continue their shopping online. According to the NRF, 184 million people intend to shop online that day.
Retail spending is part of the consumer spending that drives about 70 percent of US economic activity, and so is seen as an indicator of the strength of consumer demand. But the importance of Black Friday has faded somewhat in recent years as shopping trends change and online sales gain.
"Over the past several years, retailers have begun their holiday price promotions progressively sooner, not waiting for the traditional Black Friday day to begin offering price discounts," said Chris Christopher, director of consumer economics at IHS Global Insight.
Many retailers open their doors on Thanksgiving Day, also known as Gray Thursday, cannibalizing Black Friday sales, he noted.
This year, the Black Friday sales come in the context of weak retail revenues blamed in part on relatively warm weather that has discouraged cold-weather purchases.
On Wall Street, most major retailers were trading lower in the morning, including Wal-Mart, Amazon, Macy's and The Gap. In contrast, Target climbed 0.2 percent after it reported a strong start to its Black Friday weekend, especially a 35 percent jump in online orders for in-store pickup on Thanksgiving.
["source-gadgets.ndtv"]