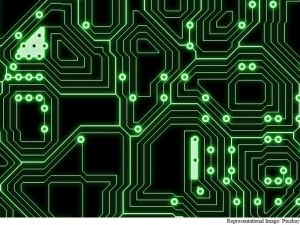 Need and importance of IT infrastructure
Today, for the success of most businesses, a crucial aspect to credit the success to is a robust and highly effective IT infrastructure. To say that the business environment dynamic and can get  demanding is understating it. It is necessary that you are not just fast and efficient but also flexible to adapt your business with the current changes in the business environment. Thus, IT services have gained much prominence over the last few years for not just growth but also basic survival of you business. IT servicesenable you to discover a lot of right technologies that help you fulfill most basic of business requirements. IT is even said to be more efficient over other economic areas. IT services are an invariable facet of operations and functions of most prime global markets.
Meet your business goals with IT consulting services
IT services are many and wide-ranging and comprise of testing, system integration, application development besides the age-old management services and solutions. The IT services are mostly cost effective, energy efficient and productive. One of the most useful service offering is IT consulting services. This can help your business adapt easily to new and advances systems of infrastructures and get used to the ultra modern technologies you are wanting to employ. IT consulting firms have a goal of helping business attain their goals productively and in a cost efficient manner.
Not only will employing a good consulting firm minimize the cost associates but also improve the productivity of your business and bring in centralization for disaster recovery and better team co-ordination.  These tech savvy consultant help optimize your business' goals and productivity. Majority of these consulting service provides offer IT infrastructure planning, corporate innovation, business transformation, architecture of software, system integration, technology migration, enterprise resource management, integration services, database development, application management and strategic sourcing consulting. Moreover they may also provide software applications and solutions which may prove miraculous for your business.
Improve and Manage you IT infrastructure
Besides IT consultancy, there are certain firms that offer IT infrastructure services too. They provide expert solutions varying from storage and management to virtualisation and business continuity to fulfil any individual customer needs. These firms are best to improve the existing IT infrastructure your business works on. These services comprise end user computing services, IT service desk, network built services, messaging solutions, backup solution built, managed security services, data center built, server room built, structures cabling and enterprise system management.
Significance of IT managed Services
IT manages services help companies to enhance their desktop and laptop infrastructure, to offer suitable resource for laptop and desktop management as well was minimize risks. Remote infrastructure management services too have become common these days. Most companies provide their clients with end to end solutions to manage their IT infrastructure. They also make sure that your IT strategies align well with your business objectives.
Remote IT managed services providers helps to manage your mails, server, network, power, desktop and database. They offer remote help desk services. Their services are customized to your business requirement. Your business uptime increases with the help of your service provider and he also helps to trim your business IT support costs while at the same time enhancing the efficiency level. For this, the provider employs the right tools and techniques alongside software, processes and skilled IT professionals.