INTRODUCTION:
                Gionee is a consumer electronics giant in China. Headquartered at China, Gionee has the majority of its customer base in China. Only a few years ago did it decide to expand its market to the rest of the world. And amongst many of its foreign targets, India was seen as a potential revenue generator by Gionee. This made the company produce a Made in India series of Gionee launched one of its best mobiles, the Gionee Marathon M5 in India at Bangalore. This smartphone was available for sale exclusively on Flipkart at the time of release. One unique marketing fact about this phone is that it did not promote its phone through any sort of pre-registration openings or flash sale offers. The most talked about feature and undoubtedly the best too was the magnificent 6020 mAh battery capacity it offered. And for the price at which this phone offers this battery specification is surely a reasonable bargain. So, now let us discuss in more depth in this Gionee Marathon M5's detailed review about its pros and cons.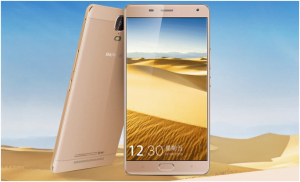 LAUNCH PRICE & DATE:
                   Gionee Marathon M5 was brought into light with its announcement during the month of June 2015. And, finally, it was released in November 2015. At the time of its release, the Price of Gionee Marathon M5 is INR 17,999/-.
DESIGN & DIMENSIONS:
                   Gionee Marathon M5 comes with an outer casing made of a really durable and sturdy material which has both plastic and metal proportionately. This gives it a very solid look and another point to be noticed is that it has carefully made sure the phone is not too bulky by making it pretty slim and sleek. The smartphone has a thickness of just 8.55 mm. It has a length of 152 mm and a breadth of 76 mm. But the most problematic part of this smartphone is its weight. Because it has really enormous battery it is forced to weigh a good 211g. This can be quite a hindrance for carrying around. It comes in three different colours White, Gold and Black.
DISPLAY:
                 This Smartphone is made of AMOLED display. It comes in a phablet size of 5.5 inches. It has a capacitive type touch screen which functions smoothly with the multi-touch feature. The resolution of the display is 720 x 1280 pixels. It has an approximate screen to body ratio of 72 %. The display is protected by Corning Gorilla Glass 3. Also, the touch interface is supported by Amigo 3.1. It has a pixel density of 267 ppi.
OS & PROCESSOR:
                 This Smartphone uses the Android OS v 5.1 (Lollipop). Also, it is supported by the Amigo 3.1 interface. This interface gives it a quicker and smoother functioning. The chipset used in this Smartphone is the MediaTek MT6735. The processing is carried out by a Quad Core processor functioning at an average speed of 1.3 GHz.
STORAGE SPECS:
                  This Smartphone comes with a 32 GB internal storage capacity. The storage can be extended with the aid of a microSD card up to 128 GB. For any average user, the internal storage that this smartphone offers is more than enough. But for the extremely heavy user, it still provides an option to expand its storage. It also comes with a pretty good RAM memory of around 3 GB. So, it is an ideal phone for all gamers out there.
BATTERY CAPACITY:
                   The most highlighting feature of this phone is its extraordinary battery life. This Smartphone comes with a 6020 mAh battery capacity. This not – removable Li – Po battery is the best amongst all Smartphone batteries currently. This battery provides a stand by time of up to 684 h while on 2G mode and up to 557 h on 3G mode. Its talk time extends up to a maximum of 62 h while on 2G and up to 28 h on 3G. In layman terms, this phone is predicted to last up to 4 days at a stretch.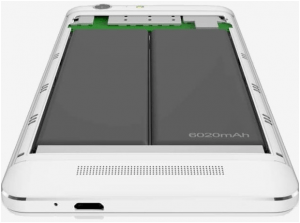 MULTIMEDIA:
               Camera: This Smartphone has a back camera with 13MP clarity and a front camera of around 5 MP clarity. The back camera is enhanced by technical features like an aperture of f/2.0 and an LED flash. Other supportive features are Geo-tagging, smile detection, HDR, autofocus and panorama.
               Audio: It supports various ringtone and audio formats like MP3, WAV, Vibration and MIDI. It comes with below average speakers. It comes with a fully compatible FM radio option too.
               Video: The back camera records good quality videos at a resolution of 1080p. These videos are captured at 30 fps. The various video formats supported are MP4, H.263 and H.264.
CONNECTIVITY:
               This phone comes with compatibility for two sim cards. Both the sim cards are of the micro sim type. One of them has both GSM and CDMA connectivity feature. While the other sim works only on GSM network. Both the sims are compatible with 3G, 4G and also 4G in India (band 40). It also other standard wireless connectivity features like the Wi-Fi and Bluetooth. It operates on Bluetooth v4.0.
QUICK OVERVIEW:
              Score: Gionee Marathon M5 has earned a feature score of  86 on Pricejugaad.com. This is a pretty good score and easily one of the better phones in this price range.
              Features: The major advantages of this Smartphone are amazing battery life, good RAM memory and reasonable built. The disadvantages though are its weight, low display quality.