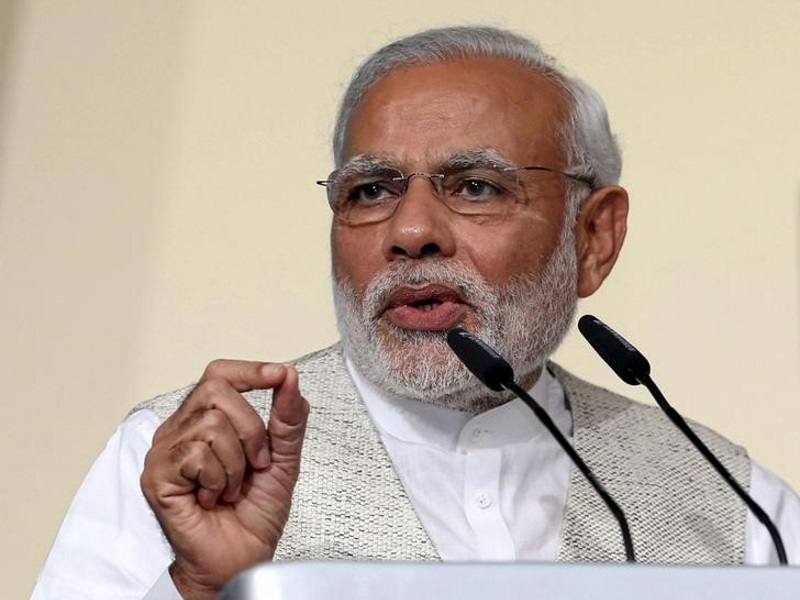 Terming rapid urbanisation as a challenge and critical for sustainability, Prime Minister Narendra ModiSunday said smart cities would make the cities networked to become efficient, safe and better in delivery of services.
"For the first time in human history, we are in an urban century. By 2050, two-thirds of the world's population will live in cities and three billion people will join 3.5 billion dwellers, with 90 percent of the increase from developing countries," PM Modi said at the 103rd Indian Science Congress being held in the University of Mysore.
Quoting some studies, Prime Minister Modi said the country would have over 10 percent of the global urban population by 2025 and 50 percent of its people in urban habitats by 2050.
"About 40 percent of the global urban population lives in informal settlements or slums, facing a range of health and nutritional challenges," he said after inaugurating the five-day annual science jamboree in the 700-acre sprawling Mansagagotri campus in the heritage city.
Observing that many urban clusters in Asia would exceed the population of mid-sized countries in the world over, Prime Minister Modi noted that cities account for more than two-thirds of global energy demand and result in up to 80 percent of global greenhouse gas emission.
"As cities are major engines of economic growth, employment opportunities and prosperity, they have to be sustained to become locomotives of our economies and havens of healthy living," the Prime Minister said.
Admitting that much of the urban infrastructure was yet to be built, the Prime Minister told the galaxy of scientists, Nobel laureates and hundreds of students that affordable and practical solutions had to be found for solid waste management, converting waste into building material and energy and recycling waste water.
"Though we need sound policies to achieve our goals, we will rely on science and technology to provide creative solutions. We have to also develop better scientific tools to improve city planning with sensitivity to local ecology and heritage and reduce demand for transportation, improve mobility and reduce congestion.
"We need your inputs to make our cities immune to consequences of natural disasters and homes resilient. This will also mean making retrofit of buildings affordable," Modi added.
["source-gadgets.ndtv"]