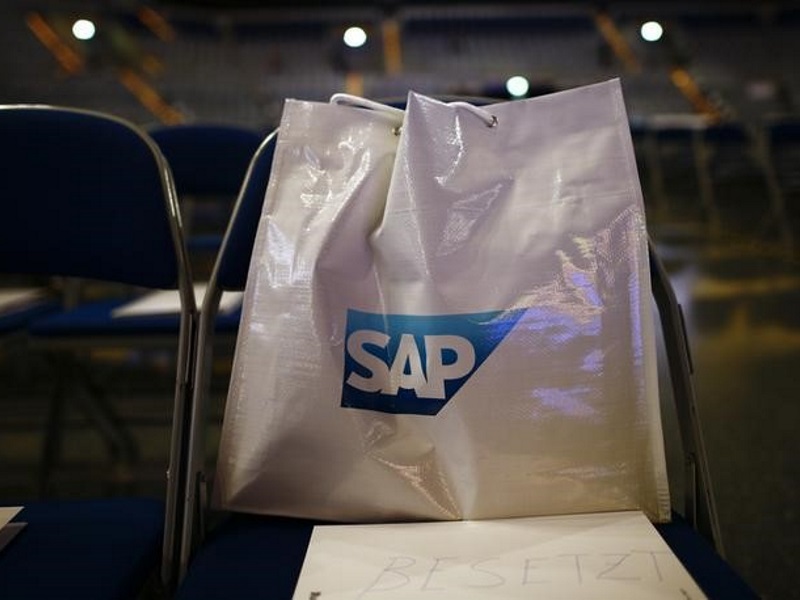 SAP, Europe's largest software company, on Tuesday reported record annual operating profits, driven both by year-end software licence renewals and customers' converting to newer cloud-based software.
Fourth-quarter operating profit, excluding special items, rose to EUR 2.28 billion (roughly Rs. 16,516 crores) from EUR 2.13 billion in the same period a year earlier.
SAP said the results were helped by renewals from existing customers of higher-margin, licensed software plus faster-growing, albeit less profitable, Internet-based software and the sales impact of a weaker euro against other currencies.
Contract renewals came on the back of sales promotions late last year to convince existing customers to upgrade to S/4 HANA, the core software platform on which SAP is betting its future.
SAP said that at the end of 2015 more than 2,700 customers had signed up for the product, which promises to cut the time it takes to compile business accounts and forecasts to minutes, instead of hours or days, by analysing vast amounts of data locally.
SAP, whose customers include many of the world's biggest multinationals, specialises in business applications ranging from accounting to human resources to supply-chain management.
"In particular, S/4HANA is boosting broad customer adoption of our entire innovation portfolio," SAP's finance chief, Luka Mucic, said in a statement.
Full-year operating profit rose 13 percent, to EUR 6.35 billion.
"With our strong top line and the success of our business transformation we generated the highest non-IFRS operating profit in SAP's history," Mucic added.
A year ago, SAP set out a target for 2015 operating profit, in constant currency, of 5.6 billion to EUR 5.9 billion, representing flat growth to an increase of 5 percent over 2014.
The company had targeted operating profit of 6 billion to EUR 6.4 billion, factoring the effect of a weaker euro into the mix.
On that basis, a Reuters poll of 15 analysts forecast a 6.3 billion euro operating profit, excluding special items, with individual estimates ranging from 6.25 billion to EUR 6.52 billion.
SAP said it expected 2016 non-IFRS operating profit to be between EUR 6.4 billion and 6.7 billion at constant currencies.
Analysts polled by Reuters on average expect operating income of EUR 6.7 billion, with individual estimates ranging from 6.3 billion to EUR 7.1 billion.
SAP was widely expected by analysts to pre-announce strong fourth-quarter results based on its solid performance through September, traditional year-end sales strength and upbeat executive comments over the past three months.
The company plans to publish more details about the past year at its annual press conference and on Jan. 22.
["source-ndtv"]